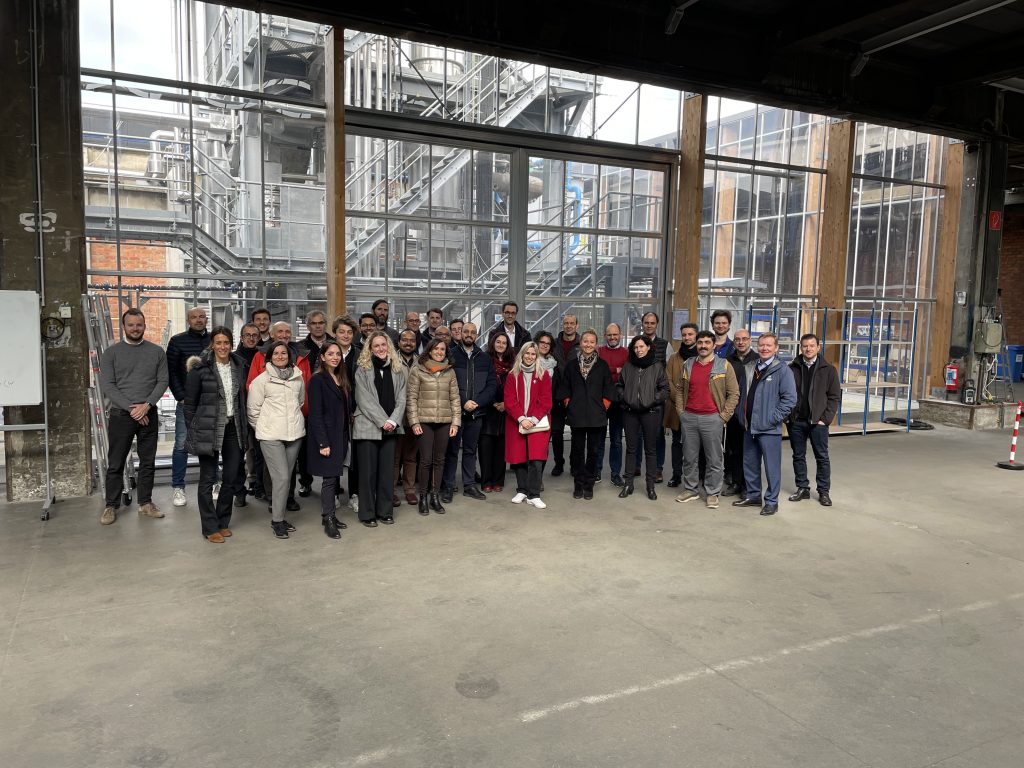 The PUSH2HEAT Consortium recently held its second General Assembly on April 26th and 27th in Antwerp. The event provided an opportunity for Work Package and task leaders to provide updates on their progress and plans for upcoming activities.
The meeting fostered lively discussions among partners, allowing for an exchange of ideas on key issues that have arisen during the last months. Partners were able to share their progress in terms of technology development and discuss the planned installation of large-scale heat pumps in the factories involved in the project.
The event also included a kick-off presentation for the Monitoring and Performance Analysis work package, as well as a visit to the QPINCH installations. The Consortium would like to extend its gratitude to partners VITO and QPINCH for their gracious hospitality during the visit.
Overall, the General Assembly was a resounding success, and the Consortium looks forward to continuing to work collaboratively towards achieving its goals.